Inspiration for your vacations
Engelberg, its surrounding mountains, and nearby Lake Lucerne offer an unbeat- able range of leisure activities for a week's holiday in the Alps.
If you're looking for inspiration, you need look no further. We have put togeth- er three different week-long programmes (not including day of arrival and depar- ture) of countless wonderful experiences.
Variant 1 The perfect mix
You love the mountains and want to enjoy your vacations, but also experience great adventures? Get inspired how your vacation week could look like with the perfect mix of fun, action, nature experience and relaxation.
Variant 2 Energising in nature
Are you looking for sporting challenges, longing for summit experiences and want to reach the most beautiful natural sites under your own steam? Here comes the proposal for your weekly program under the motto "Recharge while letting off steam in nature - on the most beautiful sports field in the world".
Variant 3 active family holiday
Are you looking for the perfect place for you and your loved ones to spend a sporty family vacation? Find here a varied weekly program with highlights for big and small climbers.
DAY 1
Morning
Cable-car ride up to Ristis, "Globis Treasure Hunt" hike
Lunchtime
Picnic by the Härzlisee lake or lunch at the Brunni mountain hut. Playing, bathing and relaxing
Afternoon
Journey back down the valley, stopping off at Ristis. Time at Globi's Alpine Playground and a ride on the summer toboggan run; journey back down to Engelberg
Afternoon
Supper in the village or at your lodging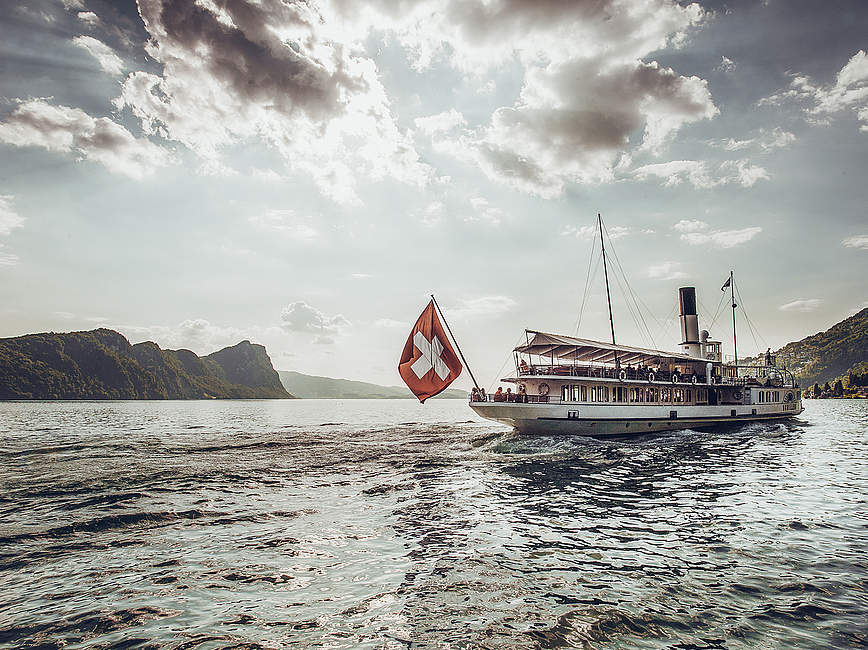 DAY 2
All day
Excursion to Lucerne, visit to Glasi Hergiswil glass-making experience and/or the Swiss Museum of Transport, followed by a stroll around the town. Option of a boat ride on Lake Lucerne to the museum
Evening
Pizza in Engelberg
DAY 3
DAY 4
DAY 5
Brochures
In addition to the adventure map, you will also find the adventure and family guide with many tips and inspirations for your stay.